Due to popular demand, Minor Miracles is providing online art classes starting June 1, 2020.
All classes will be offered at half price through the end of July!
Please call the studio at 571-330-3966 to sign up for a lesson or class and for more details!
***FOR IMMEDIATE RELEASE 3/14/20***
Dear Customers, Students and Friends of Minor Miracles,
Because of the recent developments over the possible community-spread of Coronavirus
(COVID-19) and the potential health risk that has been identified on an international level, Minor Miracles has decided to cancel all classes until March 31, 2020. We are taking important preemptive measures to help protect the health an...
Read Full Post »
"Minor Miracles Miniatures"
by the Minor Miracles students
at McCall Gallery was well received by the community at the exhibition opening on February 15, 2020.
Students, parents, friends and patrons observed the art, enjoyed delicious food and drink, and listened to beautiful live guitar music.
Minor Miracles is VERY proud of all of their students!
Read Full Post »
Kelly is pleased to exhibit her travel collection of paintings and photographs at McCall Studio Gallery in Old Town Manassas, VA for a second month in a row! She is also proud to report that her students are exhibiting their miniature works for the month of February as well! For more info on a fabulous evening with art, assorted chocolates, live music, wine, guest speakers and more, click here:
Read Full Post »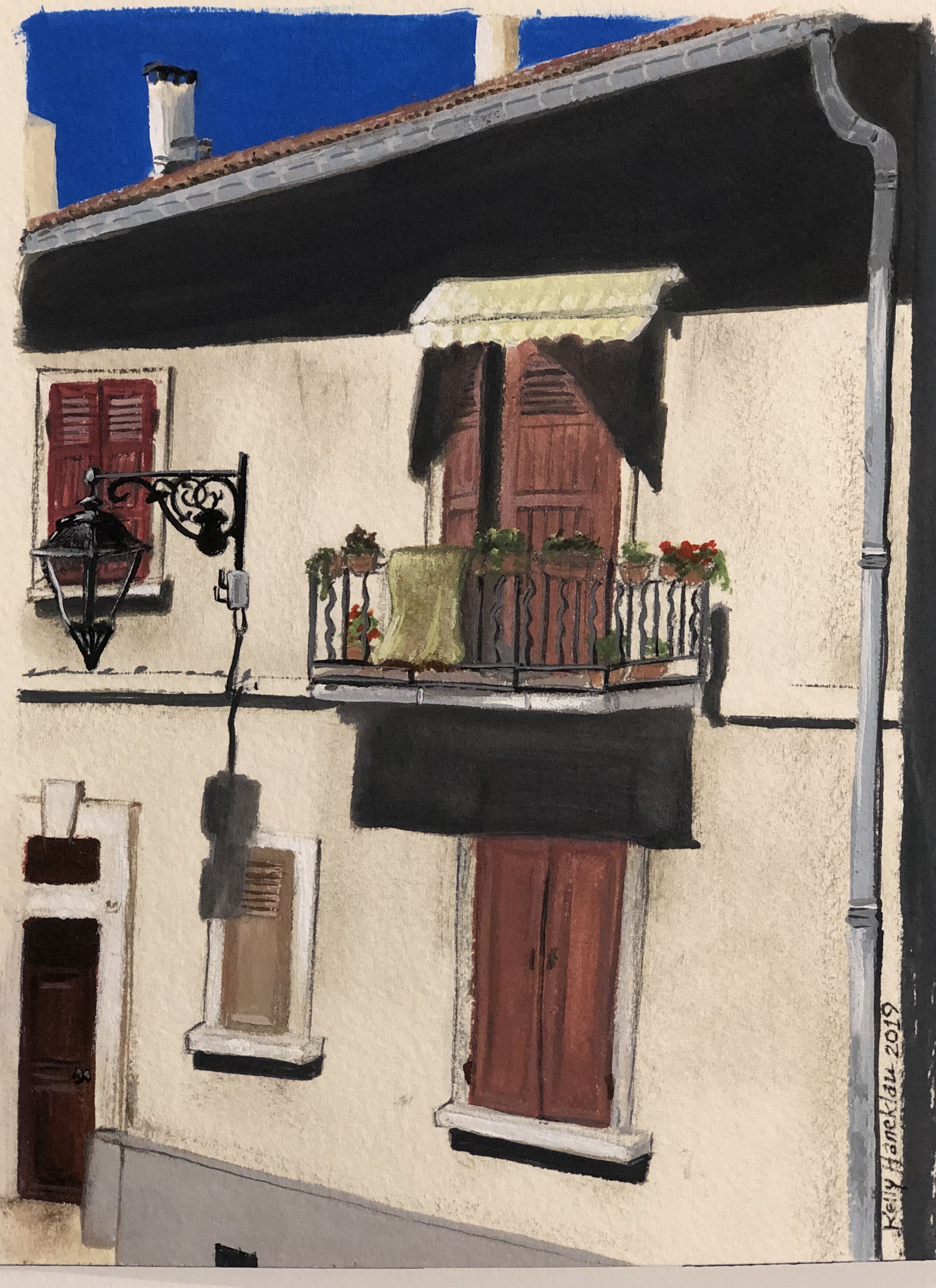 Kelly's acrylic on paper, entitled "Arles Light" is being featured in the online gallery of "All Women 2020 Art Exhibition" for the month of January. Please check out all of the wonderful art created solely by women! https://www.youtube.com/watch?v=WrmYpkr3b8w

Kelly Haneklau's acrylic on canvas entitled Maine's Main received a Special Recognition Award in Light Space and Time "SeaScapes" 2019 Art Exhibit. Artists from around the world compete for a spot in this competition. The online gallery will run for the entire month of...
Read Full Post »
Kelly Haneklau is pleased to announce that her acrylic on paper work entitled

"Hydro-Logic" received a Special Recognition Certifi...
Read Full Post »
Minor Miracles can't wait to face-paint at the annual Fall Festival at 
St. Thomas Aquinas Regional School in Woodbridge, VA later this month! 
Thank you for inviting us back for the 4th year in a row!
Read Full Post »
Check out this wonderful article on Art Therapy!
Opinion | Art is therapeutic for everyone
• Josie Haneklau | The Breeze
• Jul 30, 2019
2 min to read
Columnist Josie Haneklau recommends that students use some of the time they normally spend on their phones to create art.
Courtesy of Tribune News Service
Many people who deem themselves as "left-brained" wou...
Read Full Post »
Kelly is happy to have been able to travel to France this year and get lots of inspiration for her paintings. Please come out and see her exhibition: "Summertime in France" at the Hylton Performing Arts Center on September 15th from 1-5pm. The event is called Arts Alive and will feature local artists and performers. The event and all performances are FREE! The only money you will need is for food trucks or any special pieces of art you would like to purchase. Hope you can make it...
Read Full Post »